The 10-th Annual Meeting of the Associated Members of the NALIS Foundation was held on May 21-th, 2019 at the Iliev Center for Education and Culture. It was streamed live on Facebook, which gave an opportunity to the absent associates and to other interested people to get involved in the event, if only as online viewers.
Full event record can be found at the following link:
https://www.youtube.com/watch?v=AhkWYzHKbJ4&list=PLC56Fo6zhpreAW5XoSeajt_omDYb6iNGJ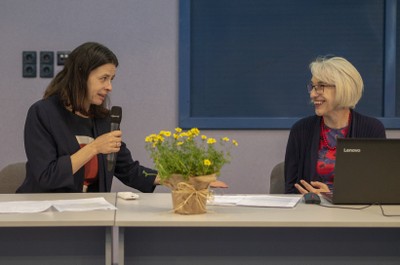 The meeting was opened by Assoc. Prof. Emilia Zankina, Chairperson of the NALIS Board of Directors, Provost of the American University in Bulgaria.
Sabina Aneva, Executive Director of NALIS Foundation, reviewed the Foundation's 10-year activity and shared her vision for its future development. See the presentation.
During the coffee break, the exhibition "Cyrillic", which is in the framework of the European Year of Cultural Heritage 2018, was presented. It is a virtual interactive installation dedicated to the history of letters celebrations during different periods of the Bulgarian history. There are presented pictures of drawings and dolls dedicated to the Bulgarian alphabet. They were created by children with hearing impairments. Find more information about the REvivEU project here.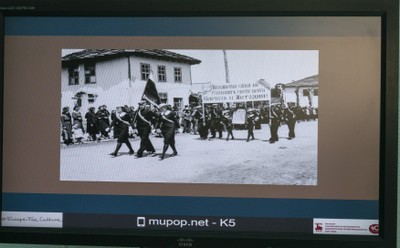 Sebastian Bonis (representative of the Oradea Municipality, Romania) presented berore the audience with the results of the European project "The Sustainable protection and promotion of Art Nouveau heritage in the Danube Region".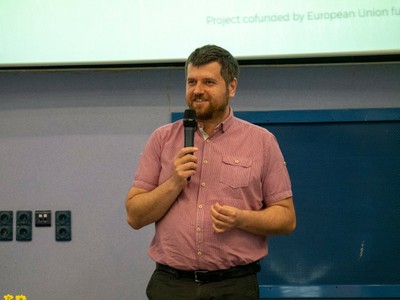 The meeting was closed in a spirit of cooperation and goodwill.